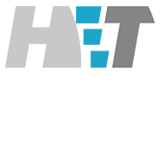 HET Feed Machinery
354 Zhongshan Rd, LiShui Industrial Zone, Lishui, Foshan, Guangdong, 528000,
China
Tel: +86-757-56762877
Fax: +86-757-56762875

Visit Website
Company Profile

HET Feed Machinery has been in operation for over 15 years now, specialising in the manufacturing and design of feed production lines and related machinery, suitable for use in poultry feed, stock feed, aquatic feed and feed additive factories.
Our operations are based in Foshan, Guangdong province, China. Situated on the Pearl River Delta, we are in a prime area of rapid development allowing us to take advantage of the convenient and efficient transport infrastructure, receive speedy information and also keep in touch with all new developments and the latest technologies in manufacturing and the feed industry.
Taking advantage of this, HET has successfully continued to grow year after year. We strive to be the most innovative in our field, constantly trying to find ways to innovate and improve our products to meet the changing demands of our customers. Painstaking attent....
Products

News & Press Releases

NONE YET
Articles

NONE YET
Upcoming Events

NONE YET