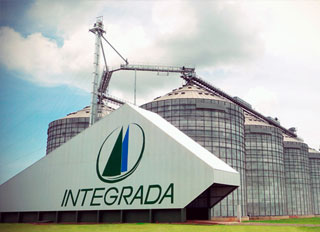 Integrada Cooperativa Agroindustrial – Cooperativa Paraná, headquartered in Londrina, have announced an investment of R$25 million (USD$11 million) for the construction of a feed mill in the town. The works will start early in the next quarter and are expected to be completed in October 2015.
The new feed mill will be built on an area of ​​6,000 square meters, in the cooperative industrial complex, and aims to produce 50,000 tons of feed for fish, dogs and cats a year.
"Today we are among the largest integrated cooperative in Paraná and we are increasingly investing in the agro process, following our strategic plan. We already produce feed today although that can not meet our demands. We have a quality and recognized (feed) product already on the market. We will build a modern feed mill with the largest production capacity to expand this area of business," said the president of the Co-op, Jorge Hashimoto.
The distribution of finished products will be made both in retail packaging and
bagged packaging (bulk or big bags) for large consumers. The goal is to meet the demand of the pet market, with feed brands Rinthy and Brusky, as well as the demand from the fish farmers and fish farming companies in the northern and western regions of Paraná.
The current feed industry is integrated with limited production capacity. Therefore, the cooperative is also investing in the plant, which will produce 30 thousand tons, exclusively feed for cattle, horses and sheep.