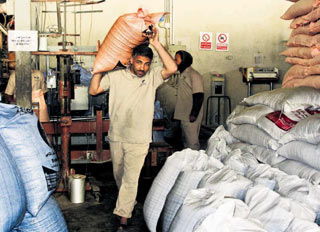 Danish aqua feed producer Aller Aqua Group has reiterated that Aller Aqua Egypt, its Egyptian JV operation, will construct it's 2nd feed mill in Egypt in order to ramp up its domestic production of aqua-feeds.
The newly planned feed mill is set to triple the capacity for the joint venture, which will make it Egypt's largest manufacturer of extruded fish feeds. The feed mill is being constructed on a 6,000sqm plot of land side by side with the JV's 1st feed plant.
Aller Aqua is a Denmark-based group which is one of the most experienced suppliers of fish feed for freshwater and saltwater species. It formed Aller Aqua Egypt in 2011 when it purchased a majority shareholding of an enterprise previously owned by an Egyptian family.