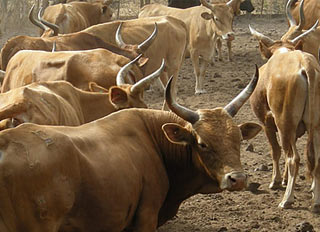 African conglomerate UAC of Nigeria Plc has revealed the purchase of a 51% stake in Nigerian livestock producers Livestock Feeds Plc, taking its market share in Nigerian animal feed market up to 32%.
UACN released an official statement stating, "The transaction has been concluded via a special placement and places UACN as the majority shareholder with a shareholding of over 51 per cent in Livestock, having previously acquired in excess of 11 per cent of the company's share capital through secondary market trade."
The animal feed sector for the company has been growing by around 10% per annum (based on volume) in recent years. Although a ban on imported maize was lifted in Nigeria in 2008, it is reported that most Nigerian poultry producers are still untrusting to import out of fear that corn traders with strong political connections may use custom officials to frustrate such imports. As a result, the sector's demand is by and large filled by local animal feeds manufacturers.
Apart from rising demand for animal feeds, one of the strategic imperatives for the acquisition is the geographic diversification opportunity that the acquisition presents UAC. While GCL has its main operations in Jos, Plateau State, northern Nigeria, excluding its Kaduna feed mill, LFP primarily operates from southern Nigeria, mainly in Lagos, Aba and Benin. Given the volatility that the insecurity issue in Northern Nigeria has created in Jos and its surroundings, LFP should provide a welcomed offset.
Livestock Feeds was established in 1963. Their feed mills consist of their first mill of 5MT/hr which was installed at Ikeja in 1963, followed by a 4MT feed mill at Aba in 1964 and a 3.5MT feed mill at Kaduna in 1965. A large rise in the domestic demand for poultry meat and egg lead to substantially growth for Livestock Feeds business nationally.
Automated 10MT/hr feed plant lines were installed at the sites in Ikeja, Aba and then Benin between the years 1983 and 1985. And a backup feed mill of 6MThr capacity was installed in Kaduna. Also during this period saw the establishment of a franchise business marketing system, utilising a plant with a capacity of 40MThr and a network of 12 franchise millers, Livestock Feeds grew to be a dominant brand in the country, at its peak having a 55% of the market share of the Nigerian feed market.