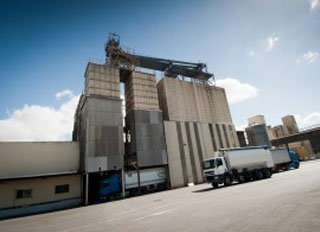 Internal checks made by factories can guarantee the safety of compound feed manufactured in France, the Oqualim association stated at a gathering of professionals in Paris on Wednesday.
Oqualim, was set up in 2009 by companies in the French feed industry (Snia, Coop de France, Cial-AFCA). Its aims to develop, implement and coordinate collective action to improve the safety and quality of feed in the country.
Member companies make up 70% of the total feed tonnage produced in France. Oqualim also oversees the certification of food plants under the guides to good business practices. Some 171 plants, representing 80% of national food tonnage, are certified.
In 2012, feed compounders (members of Oqualim) conducted 3,219 tests on contaminants, chemical or biological weapons, on their finished products.
The rate of non-compliance stood at 0.5%. The products in question were not sold, and the unintended contamination have had "no impact" on the quality of the food delivered to farmers, Oqualim ensured.
These self-tests, the results of which are shared between the members of Oqualim - are used to identify early risk materials, which are themselves the subject of numerous self-checks (4443 analyzes in 2013).
Tests included detection of excessive pesticide residues in oilseed meals and grain, the presence of cadmium in sunflower meal, and all products to concentrate the contaminants.