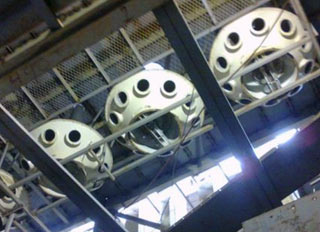 Sujaya Group the largest vertically integrated layers producer in Kalimantan region, is looking to expand its feed business outside of the region by building feed mills in several locations around the country.
Sujaya Group had previously partnered with Chinese feed equipment manufacturers Muyang to construct its first 360,000 tonnes per annum feed mill, as reported on feedmachinery.com here
Through the group's subsidiary PT Bintang Jaya Proteina Feedmill, they are planning to construct several feedmills in locations including Serang, Cirebon, Semarang, Surabaya and Palembang.
Director of PT Bintang Jaya Proteina Feedmill, Johanes Salim said "We are optimistic with our developments. The DOC production in Indonesia is increasing, so it would require more feed."
Salim added that the feedmill in Serang, Banten is currently under construction. The Serang feed mill is set to be operational by mid-2014, with the plant having a production capacity of 45,000 tonnes per month.