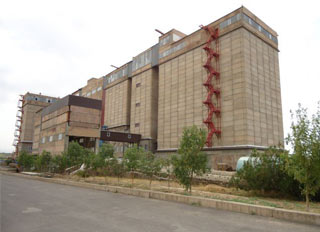 The Yeghvard Combined Feed Factory has announced that it will start the production of dog and cat food in August of this year.
The feed mill owned by Manana Grain, was bulit with state of the art equipment imported from Germany.
The new extrusion line at the plant has an initial production capacity of 5t/h, and will produce aquafeed and other feeds to supply domestic demand, while eventually hoping to expand into the Russian market.
Yeghvard Combined Feed Factory was founded in 1993, and since becoming an industrial branch of Manana Grain Holdings in 2009, they have completely upgraded and updated the feed machinery at their feed mill, to allow them to manufacture feeds to an international standard.
Total production at the feed plant is 500 tonnes a day, based on three consecutive shifts. The factory has recieved expert consultations with professionals from Europe and Russia to ensure the quality of its compound feeds.
In 2011 the production of animal feed in Armenia was worth (USD1.24 million) AMD 518 million, seven times the amount of the previous year. The high cost of imported feed previously had hindered the development of livestock industry in the country, but the development of the feed industry in the country has helped.