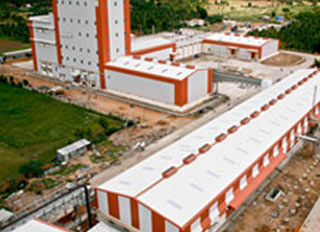 Hatsun Agro Products, the largest private sector dairy Company in India, has received an in-principle approval for the acquisition of a feed mill in Tamil Nadu / Karnataka as well as further investment in the plant, not exceeding the amount of Rs 15 crore (USD$2.65 million).
The company based in Chennai, received the approval from its board of directors at a meeting held last week.
Hatsun already manufactures cattle feed as per its own formulation based on the needs of its farmers. The cattle feed is sold to the farmers on credit through the HMBs and the amount is deducted from the farmer's weekly milk bill.