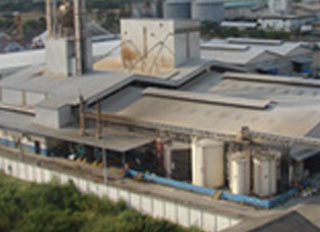 Nutreco, a global producer of animal nutrition and fish feed, has completed its acquisition of Gisis S.A. with the purchase of 75% of the company's shares.
Based in Ecuador, Gisis S.A. a subsidiary of the Expalsa group, is a manufacturer of extruded fish and shrimp feeds. With a current total production capacity of 10t/h, they have continued to use Wenger extrusion equipment in their extrusion plants.
The purchase by Nutreco received unconditional clearance by the Ecuadorian competition authority.
This acquisition now puts Nutreco into the top three shrimp feed suppliers in the world. Supports Nutreco's growth strategy to expand its fish feed business in growth geographies and non-salmonid species whilst maintaining its global number one position in salmon feed.
Ecuador's shrimp feed market is Latin America's largest and the third largest in the world after China and Thailand, and growing at around 8% annually.
Associated aqua feed joint venture in Honduras with leading international tilapia producer Regal Springs provides potential for further growth in Latin America and Southeast Asia.
This acquisition strengthens Nutreco's aquaculture feed business Skretting in Latin America, with production, sales and distribution facilities for shrimp and tilapia feed in Ecuador, Honduras, and Peru and a joint venture with Regal Springs in Honduras. Revenues in 2012 amounted to EUR 157 million. The total consideration for the acquisition of 75% of the shares, including corresponding net debt, is approximately EUR 81 million.