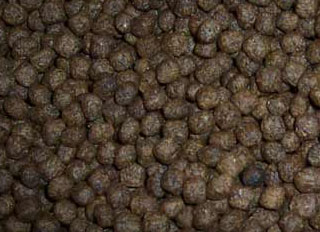 The global market for aquafeed is expected to reach USD 133.1 billion by 2020, according to a new study. Increasing use of aquafeed in carp and crustacean farming is expected to boost market demand over the forecast period. The growing market for aquaculture, owing to the static natural production of fishes is expected to be another key driver for market growth over the next six years. In addition, the increasing focus on nutraceuticals such as omega 3 enriched products is also expected to have a positive impact on aquafeed applications.
Key aquaculture additives include antibiotics and amino acids as they cannot be synthesized by the fish but are essential for regular body mechanism. Amino acids were the largest used aquafeed product, with estimated market revenue of USD 236.0 million in 2013. Feed acidifiers are expected to be the fastest growing segment over the forecast period, at an estimated CAGR of 6.1% from 2014 to 2020.
The global aquafeed demand was 37.60 million tons in 2013 and is expected to reach 77.93 million tons by 2020, growing at a CAGR of 11% from 2014 to 2020.
Carps were the largest consumers of aquafeed, at 9.70 million tons of global market in 2013. The segment is also expected to witness fastest growth at an estimated CAGR of 11.2% from 2014 to 2020. Carps are rich in omega-3 fatty acids and offer high sources of protein that are low in fat. The growing consumer awareness regarding omega 3 health benefits is expected to drive demand for carps in turn augmenting demand for aquafeed.
Mollusks and Crustaceans were the other large application segments for the aquafeed market together accounting for 33% of the global market in 2013. Crustaceans such as lobsters, shrimps and crabs and mollusks such as oysters are increasing being used as exotic food products and improving economic conditions in parts of Asia Pacific is expected to further the demand for aquafeed over the forecast period.
Asia Pacific was the most dominant regional market accounting for 65% of global consumption in 2013. The presence of vast aquaculture industry particularly in China is expected to enhance the demand for aquafeed in the region over the next six years.