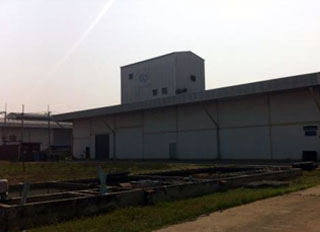 A spokesperson for the Thai Feed Mill Association has said that up to 100 small and medium sized feed manufacturers in the country face closure due to the increasing costs of production.
The production costs associated with the production pig and poultry feed have increased by approximately 5-10%. With calls to raise the sale prices, not being approved by Department of Commerce. The Department of Commerce has pledged to continue to focus attention on the underlying causes.
As a result of the price pressures on the feed mill, many are opting to no longer produce pig or poultry feed, with these products eating into their overall profits.
The Thai Feed Mill Association estimate that in roughly 3 months, more than 100 small feed mills could stop production or close down.
The spokesperson said that the government should support the animal breeding industry. Instead of regulating meat prices, the prices should instead be released in order to reflect the true market value. The choice should then lay with the public, and consumer can choose at the time of purchase.
It was also mentioned that the government should consider the establishment of a price support fund, with the fund size not being less than 1 billion baht (USD$35 million), with price subsidies across the country to support measures.