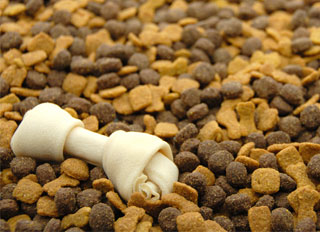 Mars, Incorporated and The Procter & Gamble Company today announce that Mars has agreed to buy the IAMS, EUKANUBA, and NATURA brands in major markets for US$2.9 Billion in cash. This is a significant strategic move for Mars Petcare to complement its large and growing global Petcare business.
The companies expect to complete the transaction in the second-half of 2014, subject to regulatory approvals.
Mars Petcare is one of the world's leading pet food and veterinary care providers and employs more than 35,000 Associates across 50 countries. Upon completion of the transaction, IAMS, EUKANUBA, and NATURA brands will join Mars Petcare's billion dollar stable mates PEDIGREE, WHISKAS, BANFIELD, and ROYAL CANIN.
Mars Petcare Global President, Todd Lachman, said: "We view the addition of the IAMS, EUKANUBA, and NATURA brands as exceptionally strategic. This acquisition is a perfect fit with our Mars Petcare vision of making A BETTER WORLD FOR PETS™. The deal reinforces our leadership in pet nutrition and veterinary science, attracts world class talent and grows our world leading portfolio.
Paul Iams, an animal nutritionist, founded the Iams Company in 1946. His philosophies created very strong foundations for these remarkable brands which will now complement our existing Mars Petcare portfolio."
P&G's Chairman, President and Chief Executive Officer, A.G. Lafley, said: "Exiting Pet Care is an important step in our strategy to focus P&G's portfolio on the core businesses where we can create the most value for consumers and shareowners. The transaction creates value for P&G shareowners, and we are confident that the business will thrive at Mars, a leading company in pet care."
The geographic regions included in the acquisition, which account for approximately 80% of P&G Pet Care's global sales, include North America, Latin America and other selected countries. The agreement includes an option for Mars to acquire the business in several additional countries. Markets not included in the transaction are primarily European Union countries. P&G said it is developing alternate plans to sell its Pet Care business in these markets.