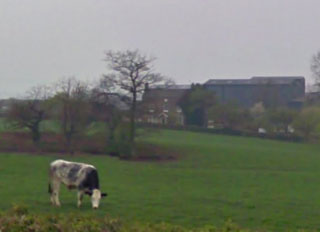 NWF Group PLC, an agricultural and distribution business, has announced its acquisition of Staffordshire-based animal feed manufacturers SC Feeds Ltd.
The total consideration for the acquisition is up to £6.75m on a cash free, debt free basis (subject to completion accounts). This is comprised of an initial consideration of £6.0m in cash, which will be satisfied from NWF's existing banking facilities and up to £0.75m to be satisfied by the issue of new ordinary shares in NWF. The final quantum of the equity consideration payable will be determined following the agreement of completion accounts in early 2014.
The acquisition will be earnings enhancing in the first full year. NWF, with its heritage in agriculture, is a leading national player in the production and supply of ruminant animal feed for dairy cows, beef and sheep from its operations stretching from Scotland to Devon.
NWF supplied 481,000 tonnes of feed in the financial year ended 31 May 2013.
SC Feeds has supplied ruminant feed since 1991 from its mill in Stone and produces in excess of 80,000 tonnes of compound and blended product per annum.
In the year ended 30 April 2013, SC Feeds reported profit before taxation of £0.76m and net assets of £1 .25m.
Richard Whiting, Chief Executive of NWF Group, commented, "I am delighted to announce the acquisition of SC Feeds which joins the NWF group of companies. This exciting acquisition is in line with the strategic ambition we have set out to develop the Group towards a greater focus on agriculture and meeting the needs of farmers in the UK."
NWF feed manufacturing business' core activities are the manufacture of around 340,000 tonnes per annum of compound animal feeds in mills at Wardle in Cheshire and Wixland in Devon, with the Wardle flagship plant being the largest of its kind in the country.
In addition we produce 137,000 tonnes per annum of blended feeds from plants in Ayr, Penrith, Wardle and Wixland. NWF's market share has grown dramatically in the last decade to around 14% today. The feed mills have been continuously updated to the highest standards of quality, efficiency, compliance and traceability. Around 4,000 tonnes per annum of specialised and bagged compounds are outsourced in addition to the manufactured volume.