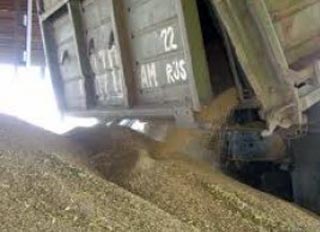 The International Finance Corporation (IFC) plans to sign an investment deal, with the subsidiary of CCPA Group (Conseils et Competences en Productions Animales), for the production of high-quality animal feeds in Tajikistan.
Agriculture makes up nearly 25% of Tajikistan's GDP with greater than 70% of the country's population living in rural areas and deriving the majority of their incomes from the land.
There currently is a huge export potential for Tajikistan's agricultural products, and developing this could help to lower employment and poverty in the country.
The investment deal just entered into by IFC will be of great significance to the production of animal feed in Tajikistan. The IFC Dushanbe Office says the deal is expected to be signed in Dushanbe on November 25.
According to information posted on IFC's website, the project is to establish a modern production of quality animal feed with initial capacity of approximately 30 thousand metric tonnes per year. Investments will include modernisation, automation and capacity increase of an existing feed mill and raw materials storage facilities, which will be leased from Murghi Hilol JSC, a leading egg factory in Tajikistan. Initially it will be the major customer for Nutristar Tajikistan's animal feed products. Over time client base is expected to increase as project will be targeting to supply a wider network of agricultural farms of Central Asia.
The project sponsor is CCPA Group (Conseils et Competences en Productions Animales), a leading French agricultural cooperative that focuses on R&D in animal feed sector. Operating since 1966 and headquartered in France, CCPA Group has strong R&D and 'know how' in animal feed and health related products. The Group produces variety of pre-mix, starter and nutritional supplements for key livestock segments.
Nutristar Tajikistan LLC was established in Tajikistan in May 2012. Sponsor owns 99% in the Project Company; the remaining 1% is owned by Tajik citizen, General Manager of the Company.
Total project cost is estimated at USD$ 2.6 million. The proposed IFC investment is a senior loan of up to USD$2.2 million for IFC's own account.
IFC, a member of the World Bank Group, is the largest global development institution focused exclusively on the private sector. Working with private enterprises in more than 100 countries, it uses its capital, expertise, and influence to help eliminate extreme poverty and promote shared prosperity. In FY13, IFC's investments climbed to an all-time high of nearly $25 billion, leveraging the power of the private sector to create jobs and tackle the world's most pressing development challenges.
IFC works with private sector clients, government, and civil society to bring the benefit of global expertise to Tajikistan through its advisory services and selected investment projects. IFC, with its focus on private sector development, has an important role to play in supporting inclusive growth and job creation in Tajikistan.