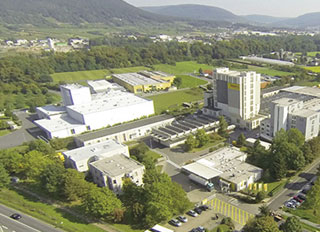 Construction is currently under way for German pet and livestock feed manufacturer Josera's new pet feed plant.
The new pet feed plant is to be located next to its existing facility in Kleinheubach.
The ground-breaking ceremony for construction of the plant was held in January 2014.
Drillings for the ground anchoring of the new plant are currently being done at the site.
TSC will supply and construct the bulk storage systems of the pet feed plant, with the raw materials silos, intermediate- and finished goods silos, all utilising modular square bins.
In total, 80 bins will provide the plant with over 6.000m3 of storage capacity. The design of the smooth wall bins and hoppers follows the production process flow closely.
The family-owned company Josera is among the largest mineral feed producers in Europe and can look back on a nearly 70-year history. Josera has established a reputation primarily for high-quality mineral feeds for livestock.