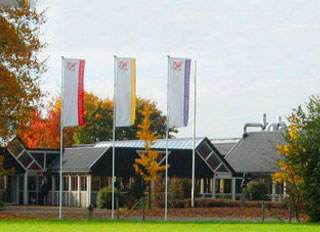 For the fourth time Schothorst Feed Research will organise the Feeds and Nutrition course in Amsterdam, from June 2-6, 2014. This advanced course offers in depth but practical training, focussed on nutrition, quality assurance and feed formulation for dairy, swine and/or poultry. This year extra modules on 'Myctotoxins and Anti Nutritional Factors','Risk management in commodity markets' and Interpretation of laboratory test results' are added. Altogether ten different modules will be offered so that each participant can design his or her own custom program depending on interest or specialisation.
The course will be held at the Regardz Silver Tower Conference center in down town Amsterdam,.
The Feeds and Nutrition course is designed to quickly inform the participants about the main theoretical and practical aspects of everything involved in feed production. The course is set up in different modules so that, depending on the interest of the participant, a custom program can be made. All modules are offered over the course of one week and the course is repeated yearly. In this way participants can take one or several modules in one week and additional modules the next year.
The learning objective of the course is to briefly inform participants about theoretical and practical aspects of feed formulating, production and quality control for different species.
The course is targeted to nutritionists, purchasing managers, quality assurance managers, feed mill managers and others involved in the feed or allied industry.
The course will be taught in English. The training is set up in different modules of one or more days over the course of one week. The following modules will be offered:
Module 1. Feedstuffs: Origin, nutritional characteristics and quality (2 days)
Module 2. EU Feed legislation and legal requirements and interpretation of HACCP (1 day)
Module 3. Feed processing and manufacturing (1 day)
Module 4. Least cost formulating (1 day)
Module 5. Dairy nutrition (2 days)
Module 6. Swine nutrition (2 days)
Module 7. Poultry nutrition (2 days)
Module 8. Mycotoxins & ANF's (1 day)
Module 9. Risk management in commodity markets (2 days)
Module 10. Interpretation of laboratory test results (1 day)
More information and registration, see their website at http://www.schothorst.nl/en/courses/show/21