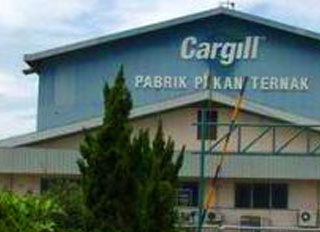 Cargill has set aside USD$750 million to finance the company's expansion in Indonesia, particularly in the food processing sector.
Cargill Asia Pacific Holdings Pte. Ltd. president and regional director for Asia Pacific, Bram Klaeijsen, said the funds would be spent from the start of 2014, with the investment going towards the company's expansion in the next 4-5 years.
At an Investment Summit held on Thursday, Klaeijsen said "We're planning to build a food [processing] complex. We will make sweeteners, oil and fats and animal food. So it's all food related and maybe some customers will come to use our products to produce goods for other customers."
Commenting on the food processing complex that will be established in the Serang area of Banten, Klaeijsen said that Cargill would try to distribute products manufactured by the new facilities to the domestic market, however when while Cargill will "sell as much as we can [in] the domestic [market], when you build a facility, you build for a certain size and to fill up, you may have to export some."
Cargill, headquartered in the US state of Minnesota, started its business in Indonesia in 1974 by establishing a feed mill in Bogor, West Java. Following expansive moves, the company's products now include animal nutrition, cocoa, grain, oil seeds, palm oil and sugar.
Cargill started operations in Indonesia through its animal nutrition business in 1974, where a small feed mill was setup in Bogor, West Java. The company has grown to serve hundreds of farmers across Indonesia with customised animal nutrition solutions for poultry, pork, and aquaculture, and the company manufactures over 100 different kinds of high quality feed products in six feed mills in the country.
The company also operates processing plants for palm oil, cocoa,sorbitol, and starch. A cocoa processing plant is due to open in the country next year.