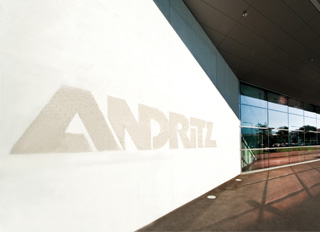 Andritz Group have just released Interim financial reports for the first quarter of this year, which saw a significant overall drop in earnings .
The Austrian headquartered company based in Graz, is a globally leading supplier of plants and services for the hydropower, pulp and paper, metals, and other specialized industries including feed & biofuel.
While other business areas saw a drop in earnings, project activity in the animal feed industry was said to be at a good level during the reporting period, both for mill expansion projects and greenfield plants, focusing on Asia and South America. Andritz also noted satisfactory project activity in the special feed area (extruded feeds: including aquatic feed and pet food) in Europe, South America, and Asia.
The first quarter of this year saw several important orders for their animal feed machinery business, especially from customers in Asia and South America. Numerous orders for fish feed extrusion lines were secured in the Mediterranean regions and in Asia. Additional orders for new pet food extrusion lines were received in Europe. And a customer in the USA ordered equipment for a cellulosic feedstock fermentation plant.
Earlier this year Andritz took over Chinese company, Shanghai Shende Machinery Co. Ltd., China (with a majority of 80% shares), a plant for the production of animal feed and biomass pelleting equipment for mid-size capacities. The story was reported on feedmachinery.com here
In the first quarter of this year, Andritz Group also took majority control of Schuler-Group, Germany (with 92.8% of shares), a company producing machines, production lines, dies, process know-how, and services for the metalworking industry.
ANDRITZ FEED & BIOFUEL is a global corporate group with worldwide activities in development, production and supply of technology and after-sales service to the feed and biofuel industries.
For more information on the company and their products click here: Andritz Feed & Biofuel