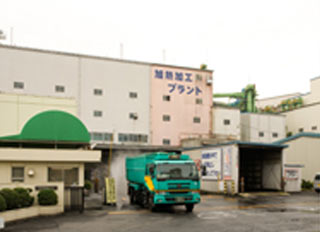 Japanese compound feed manufacturers Chubu Shiryo Co., Ltd. have announced a joint venture with Chinese company Weifang Sanhui Food Co. Ltd. and Three Links International Trading Co., Ltd.
Set up in Anqiu, Shangdong in China, the newly formed JV named Three Links Chubu Shiryo Co., Ltd. (Shandong) Co., Ltd., was setup with initial capital of approximately 142 million yen (USD$ 1.5 million).
The group plans to manufacture and sell fish feed, marine products, as well as provide technical guidance to fish farmers
The group plan to start construction of a new plant soon, with the hope for it to run by end of 2014. They are hoping to achieve USD$20 million annual sales with the new joint venture.
Aquaculture is big business in China, and currently aquaculture production there accounts for 60% of worldwide production. The new JV is aiming to enter and capitalize on this huge market by offering a high level of after sales service along with high level technology in the production of fry feed, something currently missing in the current marketplace.
New company will combine production, distribution and sales know-how of aquatic feed and food with the three links group. The partnership will allow them, to provide technical guidance and know-how on compound feed manufacturing technology giving the company a competitive advantage in the compound feed market in China.