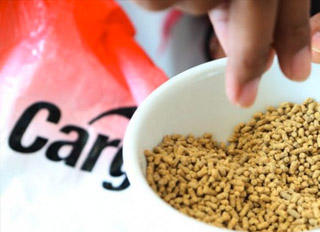 Cargill Indonesia recently launched a new broiler pre-starter feed called 'Immuno Brooster' in Jakarta.
Immuno Brooster is a chicken feed specially designed with nutrients that are easily digested and designed to help build immunity and cell growth in chicks.
Aimed at chicks in the crucial stage of growth in the early period after hatching. The compound pelleted feed will improve the immunity and nutrition for the birds.
Trials conducted by Cargill proved that the short cut pellet gives better results in terms of feed intake, body weight gain and feed efficiency.