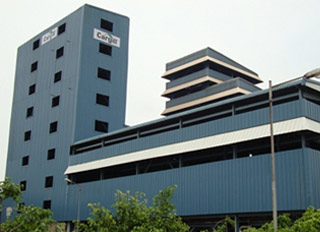 The Indian subsidiary of Cargill is considering the setting up of a feed plant in Uttar Pradesh. Cargill India Private Limited, which started selling its animal and dairy feed products in Uttar Pradesh only last year, has already passed its target by almost 40%.
"After starting our animal feed business in Uttar Pradesh, we had clocked average monthly sales of about 250 tonnes against our initial target of 180 tonnes," Cargill India Private Limited chairman Siraj A Chaudhry said.
This current financial year the company is aiming for 600 tonnes in sales per month for its animal feed in Uttar Pradesh.
"Now, we are mulling to set Uttar Pradesh a unit in Uttar Pradesh, once we build a certain capacity," Chaudhry said.
Currently with 70 in its current distributor network spread across western Uttar Pradesh, the company would like to increase its promotion in the eastern and central regions of the state to help it reach its targets.
Cargill is engaging with farmers through interactions, visits and education to win trust and introduce them to organised animal feed space, he informed.
Cargill currently operates a dairy feed plant in Punjab, which together with Haryana constitute the largest markets for Cargill India at present.
"Since Uttar Pradesh is predominantly agrarian, it has large untapped potential in dairy and poultry sectors. Besides, agro processing industries are needed to cut down on wastage and pilferage in the post harvest phase," Chaudhry stated.
Cargill's operations in India started in 1987. Sister concern Cargill Foods India processes, refines and markets many types of local and imported edible vegetable oils, fats and blends for the retail, food service sector and beverage industry. Cargill owns and operates three vegetable oil refineries located at Paradeep (Odisha), Kandla (Gujarat) and Kurkumbh (Maharashtra).
Uttar Pradesh currently accounts for approximately 10-15% of Cargill India's revenues with oil segment contributing almost 15%.