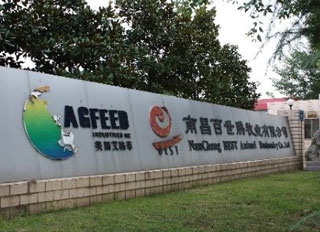 Ningbo TECH-BANK Co., Ltd. (TECH-BANK) has announced the plan to take over AgFeed Industries, Inc.'s (AgFeed) operations in China by acquiring the company with US$52.88 million.
In July this year, AgFeed filed for Chapter 11 bankruptcy protection at the US Bankruptcy Court in Wilmington, Delaware.
AgFeed was engaged in animal nutrition, premix, concentrates and complete feeds, and hog production. It was founded in 1995 as a feed producer in China. In 2007, the company expanded its operations to hog production. And in 2010, it entered the US market through the purchase of the hog producer M2P2 LLC.
In 2010, Agfeed operated 31 farms in China & 10 sow farms with a 200+ farm finishing system in the United States, 2,000 employees and 5 feed mills
The purchase of the group's Chinese assets comes after a group of three bidders, including the livestock production arm of Smithfield Foods Inc., won an auction on Monday for AgFeed Industries Inc.'s U.S. assets with a $79.2 million bid.