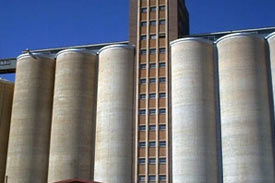 The JBT Grain Company, LLC, in Middleton, Michigan, has been selected to receive a $9.9 million guaranteed loan to construct a new feed mill and pellet plant.
Construction on the plant will begin in spring, according to operations manager Brent Skinner. The plant will create about 15 new jobs once it is operational in summer of 2012, he added.
"Today's announcement is an example of how the Obama Administration is working to create jobs and rebuild and revitalize rural America to ensure that working people in communities throughout the country have a brighter future," Vilsack said.
Grow rural America
"The loan guarantees we are announcing will help businesses grow, create jobs and promote economic opportunity in rural America."
The USDA loan guarantees are made available through the American Recovery and Reinvestment Act of 2009 and represent a small part of the $1.6 billion in guaranteed USDA business loan funding to date that will create or has saved an estimated 33,000 jobs across the nation, Vilsack wrote on the White House blog.