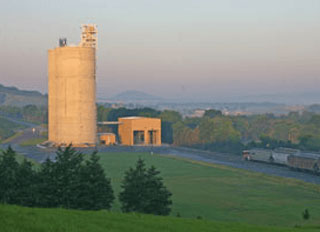 Virginia Poultry Growers Cooperative have announced plans to invest nearly USD$62 million over the next three years on a new 80,000 square foot turkey processing plant in Hinton, Virginia.
The cooperative also plans additional investment in its feed mill in Broadway, and its grain elevator in Linville, according to an announcement made by the Governor of Virginia, Terry McAuliffe.
When completed, the new plant will increase the production at Virginia Poultry Growers Cooperative by more than 45 percent.
"Today's announcement is an exciting development for Rockingham County, the Shenandoah Valley region, and the Commonwealth's thriving poultry industry," said McAuliffe. "The investments being made by the Virginia Poultry Growers Cooperative will not only increase poultry production and create jobs, but help bolster Virginia's reputation as one of the nation's leaders in quality poultry. It also highlights the role that agriculture can and will play in building the new Virginia economy. I applaud the cooperative's commitment to growing its business here in Virginia, and I am pleased that the commonwealth could support such an entrepreneurial project."
John A. King II, general manager of the cooperative, said the expansion will incorporate the very latest technology into its processes.
"We are responding directly to customer demands and growth requirements, while also taking care of our employees through processing modifications," said King. "Our ongoing commitments to food safety and animal welfare also factor heavily in this expansion. VPGC has a history of adapting to changing needs in the marketplace and this expansion allows us to further adjust to both customer and consumer desires. We have spent a great deal of time working with our stakeholders and state and local government leaders to help realise this project. As a premier supplier, we are excited to expand the influence of our company and the reach of our products."
VPGC, formed in 2004, is one of the largest suppliers of organic and antibiotic-free meat in the United States. Over the past decade, the cooperative has expanded significantly now employing nearly 565 people in the region, according to a press release from the governor's office.