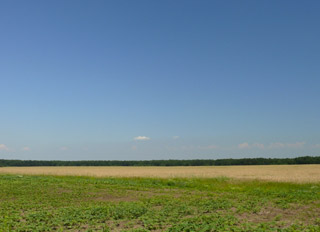 A Bulgarian-Chinese joint venture company will launch the construction of an animal feed mill in Dobrich on Thursday, the Bulgarian government's investment promotion agency has announced.
The company, Bulgaria Tianshinong Feed Co OOD, has decided to invest over EUR 6 M in the new mill in the city of Dobrich located in northeastern Bulgaria, InvestBulgaria agency said in a press release on Wednesday.
The investor plans to open 50 jobs at the mill in the initial phase of production. The mill's annual production capacity will be 150,000 tonnes of animal feed, InvestBulgaria said. More than 90% of the output will be exported to China.
Jobs will increase to 90 when the mill reaches full capacity.
The decision to build the animal feed mill was made at the investment promotion conference "Invest in Bulgaria. Expand in Europe" in Shanghai, China in November 2015.
The feed mill will buy grain from Dobrich region, known as Bulgaria's breadbasket, and from the surrounding regions of Ruse, Silistra, Shumen and Varna. The new plant will export some 300,000 tonnes of concentrated feed to China per year. The feed will be produced according to Chinese recipes.