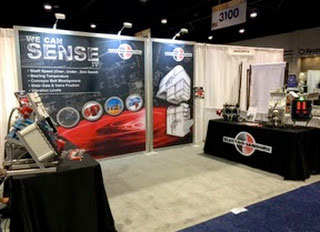 Electro-Sensors, manufacturer of sensors for Grain, Feed & Milling as well as other industries, will display their new PM500 process meter at IPPE 2015.
The economical process meter launched announced last November can run as a standalone rate-meter or be configured to run as a complete control and display system.
The PM500 is fully programmable and has two 4-20 mA sensor inputs that can be scaled to any user-selected units. Although there are many different types of sensor inputs, the most common are temperature, speed, and position.
The PM500 can be programmed to display two different processes because the inputs are independent of each other. The ability to accurately detect, convert, and display the input signal makes the PM500 a simple and affordable monitoring solution to many industrial applications.
The PM500 can be powered by either 115 VAC or 230 VAC and includes a 4-digit display that is switchable between two inputs and communicates via Modbus RS-485. To create a complete process control and display system, the user can simply add one or more options to the main unit. Options include two or four Form C relay contact outputs and a two-channel, 16-bit, 4-20 mA analog output card.
The optional relay outputs (two or four) can be programmed for under-setpoint and/or over- setpoint operation.
The optional 4-20 mA output can be scaled to reflect any area of the monitored range, including operations requiring an inverse output.
"What makes the PM500 unique is the ability to add options based on application needs. By doing this, the cost of the base unit can be kept to a minimum and advanced functionality is always the user's decision."
Electro-Sensors based in Minnesota, USA is a manufacturer of machine monitoring sensors and hazard monitoring systems for the feed, grain, and milling industry.