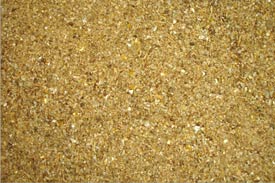 Swaziland -- One of Swaziland's animal feed outlets has reported that it sells 300 tonnes of broiler mash per week. Manager at Arrowfeeds, K. Meyer said the company manufactured and supplied a full range of balanced animal feed ranging from horse meal, cattle feed, pig feed and broiler mash.
He said broiler mash was the most purchased feed as the company sold around 300 tonnes (300 000 kg) per week. He said their customer base was reliable and the company was grateful for the support. Meyer said last year was a relatively average year as the company made quite some sales.
Meanwhile, it has been reported that most people, especially in the rural areas venture into broiler rearing to improve their livelihood. The rearing of broilers has led to a point whereby the country's citizens embarked on importation substitution.
Minister of Agriculture Clement Dlamini recently reported that the country no longer imported chickens as most of these could be found in the local market. He said Swaziland produced enough to satisfy the local market. He said the country was self-sufficient with regard to beef and poultry. "We no longer import the mentioned products like we used to," he said, adding that the National Agricultural Marketing Board (NAMBoard) had the regulatory powers to control importation of poultry and beef.

Dlamini noted that countries were free to sell their products anywhere because of the World Trade Organisation (WTO) policies on free trade.
He said what countries did, however, was impose huge levies for imported goods, which discouraged farmers from selling their products in foreign countries.
He said, as a result, it was impossible for the country to export poultry. "Exporting is very expensive because of the levies that are involved when you take goods to another country," said Dlamini, adding that countries protected their industries by imposing these tariffs. Further, the minister said his ministry continued to train poultry farmers to improve production.
He said they wanted to ensure that quality chickens were produced to ensure continued supply for the local market.

He said they also trained farmers who breed cattle to produce more so that the country continues to be self-sufficient. He pointed out that the country should maintain self-sustainability so that it stops relying on other countries.