354 Zhongshan Rd, LiShui Industrial Zone, Lishui,Foshan,Guangdong,528000,
HET Feed Machinery has been in operation for over 15 years now, specialising in the manufacturing and design of feed production lines and related machinery, suitable for use in poultry feed, stock feed, aquatic feed and feed additive factories.
Our operations are based in Foshan, Guangdong province, China. Situated on the Pearl River Delta, we are in a prime area of rapid development allowing us to take advantage of the convenient and efficient transport infrastructure, receive speedy information and also keep in touch with all new developments and the latest technologies in manufacturing and the feed industry.
Taking advantage of this, HET has successfully continued to grow year after year. We strive to be the most innovative in our field, constantly trying to find ways to innovate and improve our products to meet the changing demands of our customers. Painstaking attention is paid to the design and production of our lines, meaning our products are all of the highest quality, while at the same time being competitively priced.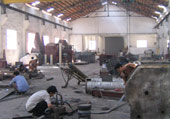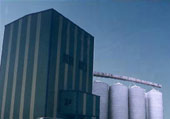 Factory structure: At present, HET comprises of three different branch factories: HET feed mechanical branch factory; HET feed mechanical distribution depot; and HET heat treatment branch factory.
We are staffed with a highly trained and experienced technical workforce, ensuring all our products reach a certain standard and guaranteeing our quality.
Marketing and Sales Network: Our marketing and sales network comprises of HET offices around Mainland China, in Hong Kong and in Australia. We have a strong, young, bilingual, multi-national sales team, who pride themselves on good service, and are able to supply all our customers speedily with the required information and advice they require.
As well as our own overseas offices we also run a network of agents around the world.
All our agents are hardworking, capable and dedicated. And are able to provide our clients with specialised localised information, speedy replies and assist in the procurement of replacement parts, maintenance, etc