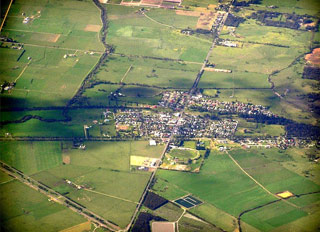 The building of a AUD$15 million stock feed production facility located at Lang Lang, is being built using state of the art technology with the aim to fast-track Victorian-based Irwin Stockfeed's national expansion.
Research and planning for the feed mill was started in 2008, with the actual construction of the 65 t/h feed mill beginning in 2012. The feed production facility is expected to be completely operational by June this year.
Set to be the most modern facility in southern Australia, Peter Lowry, Sales manager for Irwin Stockfeed, said the company were preparing to enter a major growth phase.
"Currently the business is at full capacity and the only way to go is to grow," Mr Lowry said. "The vision was that this site was pinpointed as a major growth area for the company."
The expansion will allow the company to develop its products from ruminant feeds including grain, grain mixes, protein meals and pellets to include more specialised products to suit farm production needs.
"It will enable us to expand our customer base and we will also be able to tap into contract milling for other companies," Lowry said.
With the expansionit is expected that 30-40 jobs will be created, with hopes that the increased productivity will expand on to the national milling market.
The Lang Lang feed mill will be the only plant in Victoria capable of producing 65t/hr, Mr Lowry said the company was tapping into the opportunities new technology provided the stockfeed manufacturing industry.
"Our buying power with raw materials and our industry knowledge will be enable us to pass on even more benefits to customers," Lowry said.