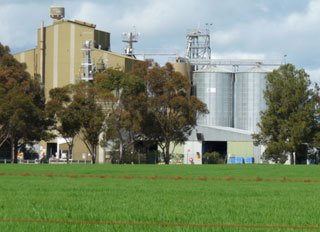 Australia's leading manufacturer of stockfeed Ridley Corporation has announced its plans to start a modernisation program in the coming year for its feed mills.
In 2012 Ridley Corporation commissioned a new mill in Pakenham, Victoria. Its first feed mill it had built since 1997.
Ridley said on Wednesday the latest project had given the group impetus to construct more feed mills. He said "we ... are confident in our ability to effectively construct new mills in other locations as part of a long term feed mill modernisation program we are planning to embark upon in the coming year."
The company stated that the new Pakenham mill, in combination with a recent improvements in the dairy sector, mean the company's earnings are expected to increase in the 2013-14 financial year.
Ridley Corporation made a loss of AUD$21.7 million in the 2012-13 financial year, after seeing a profit of AUD$7.3 million in the previous year.
The company said its earnings dropped due to price pressures in the dairy industry, reductions in the use of feed by dairy farmers, fierce competition, and restrictions on exports to some Asian countries arising from bird flu outbreaks.