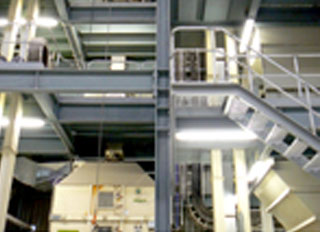 New Zealand fertiliser co-op Ballance Agri-Nutrients is moving closer to full ownership of Seales Winslow, an independent New Zealand suppliers of customised animal feeds, in order to create a new countrywide business, catering to local farmers animal feed needs.
CEO Larry Bilodeau explained that the co-op was better placed to support development of both businesses with full ownership and could meet rising demand from buyers for farm nutrients and technology.
Bilodeau stated that farmers were looking to nutritional supplements and farm technology to achieve better results from their business and as a way for them to reduce their environmental footprint.
He continued, by saying that Seales Winslow were doing well and reaching an increasing profile as a national source of animal nutrition. Ballance Agri-Nutrients plans to continue sourcing their feed ingredients from within the country from local suppliers.
The full investment in the company is expected to match growing demand for technology tools to help farmers manage nutrients and their farm production more profitably and sustainably.
Seales Winslow will carry on operating as an independent firm under the direction of Graeme Smith, who will go back to the Ballance executive team in the position of general manager of animal nutrition.
Last year, Seales Winslow added to its Ashburton and Waikato operations with a multi million dollar redevelopment of a feed mill in Aramoho, Whanganui where construction is forecast to be completed by June this year. This expansion involved the purchase of the existing Inghams feedvmill and grain storage complex, and consisted of updating the site and installing modern feed milling equipment at the plant.