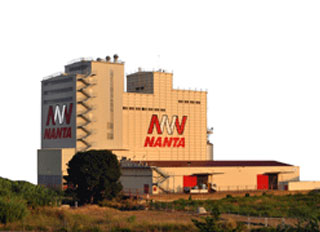 Nutreco has noted recent media speculation regarding a possible sale of its compound feed and meat activities in Spain and Portugal.
Nutreco confirms that it is considering the strategic position of these activities within its group however no decisions have been made.
Nutreco obtained its compound feed businesses in Spain and Portugal in 2009, purchasing Cargill's operations in the two countries.
At the time the acquisition included Cargill's 12 compound feed production facilities, which had a production volume of around 700,000 metric tons, annual sales of approximately €240 million and employed 450 employees.
With the intended divestment of Hendrix, Compound Feed Europe comprises the businesses in Spain and Portugal. Under the Nanta brand, Nutreco delivers a broad range of high-quality products and feed solutions primarily for poultry, pigs and ruminants, but also for horses and rabbits.
Nanta operates 20 compound feed plants in Spain and Portugal with an annual sales volume of about 1.9 million tonnes, which includes the supply to Nutreco's meat businesses in Spain (Sada and Inga Food).