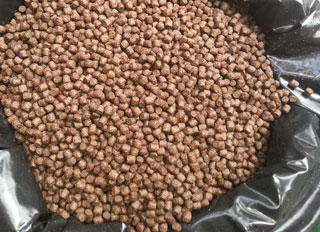 A cat fish feed processing mill wil be built in the Epe local government area of Lagos state, after the Human and Environmental Development Agenda (HEDA) Resource Centre received a grant of USD$114,197 from the Government of Japan.
The grant comes under the Japanese Grant Assistance for Grassroots Human Security Projects (GGP), which has seen the implementation of 133 projects in Nigeria at a total cost of USD$8.5 million since 1998.
The GGP is designed to provide financial grant assistance to non-profit organisations and local governments to implement development projects at the grassroots level.
The Japanese Ambassador to Nigeria, Mr. Ryuichi Shoji, presented the checks to HEDA, as well as the African Women Agribusiness Network (AWAN) who recieved a grant for the construction of a Shea butter processing plant.
Both projects were expected to bring about positive impacts to the two communities while aiding in the economic revitalisation of the entire region.
Shoji said, "The Embassy through HEDA Resource Centre, who has good knowledge of the community situation and aquaculture, will construct a fish feed processing mill with necessary machines."
Speaking about the feed mill, he said "The project was formulated to improve the current economic situation of fish farmers in Ebute Afuye community." He added that fish farmers in the community had the knowledge and materials for aquaculture.