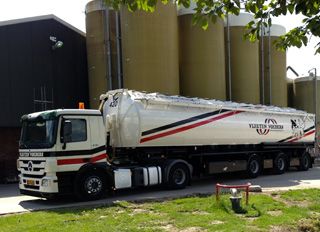 Following the announcement on 22 July last, ForFarmers today announced the completion of the acquisition of VleutenSteijnVoeders B.V. ('Vleuten-Steijn') by ForFarmers Nederland B.V. with all conditions precedent have been met.
ForFarmers is acquiring all of Vleuten-Steijn's shares. As agreed in the purchase agreement, 70% of the transaction's consideration of approximately €30 million will be paid now. The remainder will be paid after three years, dependent on the achievement of targets which have been specified in advance. Vleuten-Steijn will be consolidated in the results of ForFarmers as of 1 October 2016.
Vleuten-Steijn is a feed company focussed on the swine sector, predominantly in the South East of the Netherlands. The company generated a turnover of some €91 million in 2015 from the sale of approximately 295,000 tonnes of feed to mostly larger companies in particularly the sow and piglet segment. The feed production of the company has been outsourced to third parties.
ForFarmers strengthens its position in the Dutch swine sector with this acquisition, particularly as a result of the knowledge of the large and specialised companies where Vleuten-Steijn has built up a strong reputation. ForFarmers believes in a swine sector which will be profitable in the long term. This acquisition fits in perfectly with the accordingly necessary consolidation. Vleuten-Steijn's employees' specific knowledge and experience will contribute to the further strengthening of the Total Feed approach, which ForFarmers already offers to pig farmers.