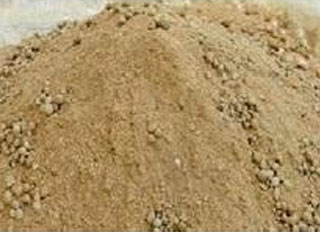 Around 4 million tonnes of rice bran is produce in Vietnam every year from milling rice, however with no rice bran extract produced domestically, feed millers in the country are dependant completely on imports.
According to Vietnamese customs, as of April 23, feed producers imported 267,000 tonnes of rice and wheat bran. This amount year-on-year is almost a third more, at a cost of USD$55 million.
The Vietnam Animal Feed Association said companies want to use domestic rice bran, but can't since bran oxidises and curdles within a few days. The decomposition of its nutritive substances can have a harmful impact on animals, poultry, fish and shrimp, the association said.
The rice bran extract, imported mostly India and Indonesia costs more than bran, but Vietnam does not produce the former. The extraction of oil from bran does not change its protein content, but can increase its shelf life by up to six months.
Chairman of the Vietnam Animal Breeding Association, Nguyen Dang Vang, said for other high-protein feed inputs such as soybean, fishmeal, and palm kernel meal, the country has to depend on imports.
Last year Vietnam imported 750,000 tonnes of rice bran, rice bran extraction and wheat bran.
Deputy chairman of the feed industry association, Nguyen Thanh Binh, said the country has for long been contented with the increase in exports of rice and other farm produce, forgetting that it also spends a lot of money to import animal-feed inputs.
"We can use items available in the domestic market to produce feed," Nguyen Thanh Binh said.
Vietnam earned $2.95 billion from rice exports but spent $4 billion to import animal feed and inputs for feed production last year, according to the Ministry of Agriculture and Rural Development.
Industry experts said the country needs to take steps to develop local production of animal feed inputs.