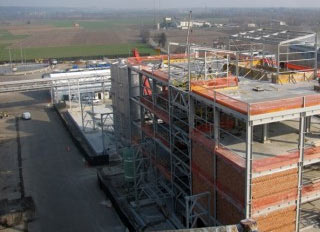 Cargill's Animal Nutrition business and Purac are collaborating on bio-based animal feed solutions, the companies announced June 14. The first product from the joint venture, Aloapur, will be available in July.
Purac, a subsidiary of CSM and a leader in lactic acid and lactic acid derivatives, developed and patented Aloapur which is based on lactylates. Lactylates are organic compounds used as food additives and for non-food applications. Aloapur has shown to significantly improve growth and feed conversion in poultry and turkey production in suboptimal conditions, the companies said in a news release. The product also has the potential to significantly reduce the use of antibiotics. Commercial production is set to start in July in a new production facility at the Purac site in Gorinchem, the Netherlands.
"CSM is developing into a leading provider of bio-based ingredients and solutions. Our collaboration with Cargill is fully in line with our strategy to develop commercially attractive bio-based alternatives using renewable and sustainable resources," said Marco Bootz, vice president Chemical & Pharma at Purac. "This new technology, Aloapur, for animal health is based on our core competence in lactic acid derivatives and emulsifiers. We believe that this technology has the potential to significantly reduce the usage of low dosage antibiotics as growth promoters in animal feed, without negatively impacting production. Cargill, the world leader in animal feed, will market Aloapur, opening up a world of opportunities."
Purac is focusing on technology development and production of Aloapur. For its part, Cargill Animal Nutrition's Provimi business, a leading global premix, specialties and feed additives supplier, will focus on application development and commercialization of the product.
"The use of lactylates in poultry feeds is an exciting new concept in animal nutrition," said Scott Ainslie, vice president of Strategic Marketing and Technology at Cargill Animal Nutrition. "This technology offers a promising, innovative nutritional solution to improve broiler and turkey health and growth in suboptimal conditions; and Cargill's Provimi business is perfectly positioned to help bring this solution to the marketplace."