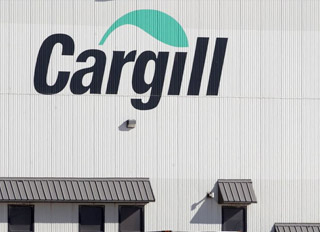 "In reaching this decision, Cargill considered all relevant facts, including the attractiveness of acquiring Nutreco relative to alternative potential investments," said the agribusiness giant.
Cargill added that they remain committed to building further its global animal nutrition platform through both organic investment and acquisitions.
Nutreco's largest shareholder, SHV Holdings who hold a 10% stake in the company, is now the last man standing with a bid valuing the Dutch animal-feed supplier at 2.99 billion euros (USD$3.7 billion).
On the news, Nutreco shares fell as much as 5.1 percent to 44.13 euros, the steepest intraday drop since Feb. 6, and was trading down 5 percent at 9:41 a.m. in Amsterdam. That pared the stock's gain this year to 22 percent, valuing the company at 3.1 billion euros.
Mark Woldberg, a spokesman for Nutreco, said by telephone "we take note of Cargill's announcement," declining to comment further.