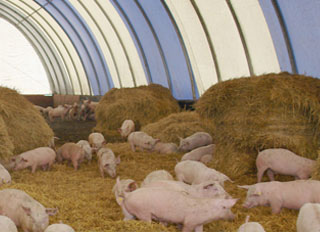 JSC Agro-Soyuz based in the Dnipropetrovsk region of Ukraine, recently commissioned a 10 tonne per hour feed mill for the production of swine feed.
The company commented that they had now reached planned performance at the new feed mill and that it was now fully meeting the needs of it's pig breeding division.
The company did not specify the amount of investment in the feed mill.
Holding "Agro-Soyuz", created in 1991, brings together a group of companies operating in Ukraine, Russia and Kazakhstan, engaged Agroconsulting, production and sale of agricultural products, agricultural technology, service and supply of spare parts.
The main business activities of the company are crop production, dairy farming, pig farming and ostrich farming.
Agro-Soyuz's pig farming operation currently has an annual production capacity of 190,000 pigs, which the newly commission feed mill will supply pig feed to for it's own use.