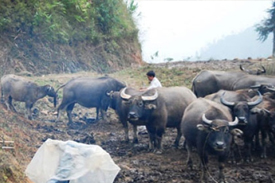 Vietnam -- Cattle feed worth US$428 million has been imported in the first two months this year, a 21.3 percent rise year on year, according to the Ministry of Agriculture and Rural Development
Major suppliers in the local market have increased prices twice this year, the latest one being by VND200 – VND300 per kilogram. There had been 15 price hikes last year.
The hikes are blamed on the shortage of raw materials like corn and wheat and higher prices on the world market as a result.