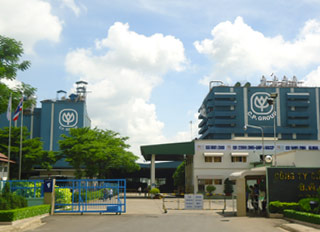 Vietnam animal feed market size is expected to reach USD$10.55 billion by 2022, according to a new report released. Shift in trend towards consumption of poultry and cattle meat is expected to remain a key driving factor for Vietnam animal feed market. Historically, domestic consumers were depended largely on pork meat to meet nutritional requirement. Advent of increasing per capita disposable income level has transformed this shift in trend which has propelled animal feed demand in the nation.
Increasing investments particularly in R&D are expected to drive production sustainability over the forecast period. Even though domestic production is expected to rise, the market faces challenges in the form of imports. Most of the animal feed consumed in Vietnam is sourced through imports from neighbouring ASEAN nations.
Fodder was the leading product segment and accounted for over 85% of the total volume in 2014. Industrialisation of livestock breeding has led to significant change in animal feed patterns, which were predominantly based on grazing and plant feed in pastoral regions. This factor is expected to drive fodder growth over the forecast period. Fodder is also expected to witness the highest gain in its market size over the forecast period.
Further key findings from the report suggest that the Vietnam animal feed market demand was 15,829.3 kilo tonnes in 2014 and is expected to grow at a CAGR of 6.4% from 2015 to 2022.
Poultry was the leading livestock and accounted for over 39% of total volume in 2014. Incidences of disease outbreaks such as bird flu, fowl pox and avian influenza have driven demand for improved quality in poultry feed products. Incorporation of various immune boosting feed additives is also expected to drive its growth.
Circular 50/2014/TTBNNPTNT published by Ministry of Agriculture and Rural Development (MARD) in December 2014, has established revised standards and regulations for animal husbandry and animal feed industry.
The Vietnam animal feed market share is largely dominated by large multinational corporations with immense investments in the poultry, cattle and pork meat sectors. The industry is gradually moving towards consolidation with domestic manufacturers gaining strong foothold. Charoen Pokphand was the leading company with just below 20% of the market share in 2014.