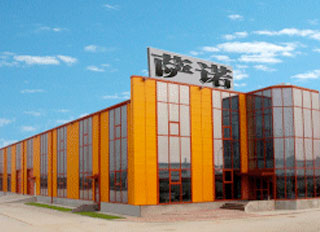 Top Silo Constructions (TSC), Dutch based specialists in silo constructions, have secured their first project in China.
The company will oversee the installation of silos forming part of an extension to a German owned and operated animal nutrition plant in Shaanxi province.
TSC will install 60 bins with a total 12,000m3 storage capacity, to be erected at the end of this year.
Sano - Moderne Tierernährung GmbH, a Germany-based manufacturer of mineral premixes and milk replacers, operates a production facility in the Yangling district, Shaanxi.
The factory, which has a total production capacity of 100,000 MT per year, began operations in July 2011 and mainly delivers to customers in a 500km radius.
The facility includes 8 fully-automated weighing systems, 2 mixing units with the option to handle several liquids. Particular emphasis has been placed on traceability. A fully integrated and complete control technology system has been imported from Germany. A high speed glass fibre optic cable links the factory in real-time to the control servers in Germany. This ensures accurate and traceable measurement and complete control of all phases of the manufacturing process.
The complex, which is located on a two-hectare property in the agricultural development zone of Yangling (a hub for agriculture in China), also includes an office building, training centre and laboratory.