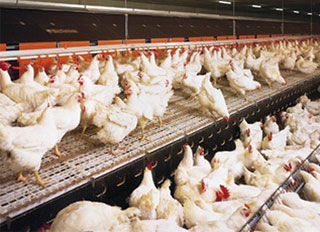 The Thai Feed Mill Association is calling for a the abolishment of food price freezes, to enable local livestock and shrimp producers to be profitable and able to cover the increasing costs associated with raising their stock.
Local Thai feed-meal producers met with Commerce Ministry officials on the 23rd of August to convey that the current price freezes do not benefical to either party.
Deputy secretary-general of the Thai Feed Mill Association, Boontham Aramsiriwat, said that the industry expected slow growth this year due to lower production of livestock, mainly due to the lower production of shrimp and chicken.
He added that shares of feed meal firms listed on the Stock Exchange of Thailand were showing poor performance due to the government's policy of freezing product prices despite higher costs of raw materials.
Aramsiriwat explained, this has resulted in lower than expected profits,
The Thai Feed Mill Association, founded in 1978 was setup to serve and promote enterprises related to feed mill manufacturing and commercial animal feed importers of raw materials such as animals, fish meal, soybean meal, corn, soy, etc. to the domestic market and exported abroad.
The association also encourages and assist members including negotiating with third parties for the mutual benefit of member enterprises. It monitors and tracks the movement of the market regarding the production of animal feed; both inside and outside the country to benefit its business.