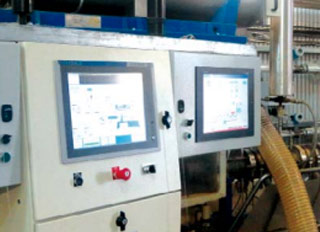 St. Vincent opened its second feed mill for the production of pet feed, in Paita, Nouméa in New Caledonia.
This is their second feed mill after their first 500 kg/h animal feed factory using twin-screw extrusion technology from Clextral opened in 2011.
The new feed mill will also produce feed with a twin-screw extrusion line, and will produce feed marketed under the name Crokiss. When up to full capacity the two production lines will be capable of producing feed at a rate of 500 kg/hour each.
The company SARL Pacific Pet Food was established in order to implement the project. Production at the factory will start with just dry dog food at first. In June, Pacific Pet Food plan to start with the production of cat food.
The project's manager Lucien Blanc explained the process of the production of the pet feed. The feed formulation is first mixed, then the mixture is passed through a twin-screw extruder which compacts and cooks the mixture at high temperatures. Once the product is turned into shaped pellets, they are dried in an oven. The feed is then coated to meet the required palatability, before final drying and packaging.
In 2012, St. Vincent's first pet feed extrusion line was providing nearly 20% of the market.
Manager of St. Vincent, Jean-Louis Chotan said that the company "are at a rate of fifty tons per month." He continued saying that "The Caledonian market is 3500 tonnes [per year]. We produce 600 tonnes [per year]." He said that the new company Pacific Pet Food will also product 600 tonnes per year.