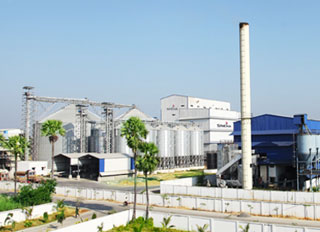 Sneha Group, a Hyderabad based poultry business, has chalked out a major business expansion plan with an aim to establish manufacturing and processing infrastructure besides rolling out new products and strengthening the sales and distribution network in all its target markets.
Included in the new investments will be 2 new feed mills expected to be commissioned next year.
Varun Reddy, director at Sneha Group said, "The Group envisaged plans to set up two new feed plants, one at Rajamundry and the other at Gangawati in Karnataka State with each attracting an investment of Rs 50 crore, both expected to be commissioned in 2016."
"With an installed capacity of 400 TPD, these facilities are expandable to 800 TPD. The facilities are equipped with machinery from Buhler – Switzerland and which is considered to be the most sought after technology in feed milling," informed
Sneha Farms has six feedmills located across Telangana, Andhra Pradesh and Karnataka states in India with a total capacity of 4400 tonnes of poultry feed per day. The company also has dedicated lines at its Hanuman Junction facility to produce 350 tonnes per day of fish feed.