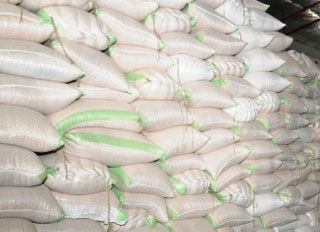 A new feed mill opened yesterday in Anse Boileau, Seychelles. The feed mill will produce around 3,600 tonnes of
'drug and hormone free' animal feed per annum, and it is expected to provide a big boost for farming in the country.
The small island country of Seychelles' entire feed production before the opening of this feed mill was only around 7,000 tonnes per annum, so the new feed mill will provide a large increase to the country's production of feed and the supply of feed.
Local farmers had previously found it difficult to source domestically produced feeds, with local farmers being forced to buy expensive imported feeds, but the new feed mill - Rouc's Animal Feeds, is expected to help eleviate these problems.
Its owner Cyril Roucou, was a farmer who was adversely effected by the closure of the main feed factory, and the consequent lack of animal feed. This made him come up the the idea to start a feed mill to supply feed not only for his own needs, but also to other farmers.
Many farmers in the country were forced to quit animal husbandry due to the feed shortage and the only option of buying expensive imported feeds. It is hoped that the new feed mill will go some way to reviving the industry in the country.