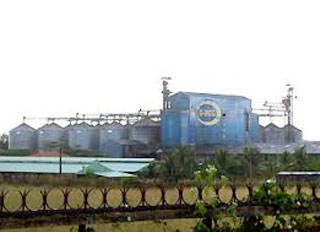 San Miguel Pure Foods Co. Inc., San Miguel Corporation's food manufacturing arm, announced on Tuesday that it would buy the remaining shares of partner company Hormel Netherlands B.V. to become the full owner of the Vietnamese company.
In the disclosure to the stock exchange San Miguel Pure Foods (SMPFC) wholly-owned unit San Miguel Purefoods International Ltd. (SMPFIB) signed an agreement for the purchase of Hormel's 49% stake in San Miguel Pure Foods Investment (BVI) Ltd.
SMPFIB is the sole investor in San Miguel Hormel (Vn) Co. Ltd., a Vietnam registered company that is involved in livestock, feed production and meat processing.
Talking about the deal a spokesperson from SMPFC, said "Following the completion of the transaction, SMPFIB will be wholly-owed subsidiary of SMPFIL."
San Miguel Hormel (Vn) Co was acquired by San Miguel Corp. in October 2003. In 2006, the Hormel group purchased 49% of the business.
SMHVCL's business expanded from feed milling and piggery operations to downstream activities that include producing processed meat.
SMPFC earlier announced plans to spend P8-P10 billion every year for the next few years as it aggressively pushes to expand its domestic and overseas businesses. The company also plans to expand the manufacturing capacity of its facilities in Indonesia and Vietnam and well as enter new markets such as Malaysia and Thailand.
SMPFC said that it planned to build 10 new facilities in the Philippines this year to expand production capacity of its flour mills and expand its feed mills, processed meat and poultry businesses.