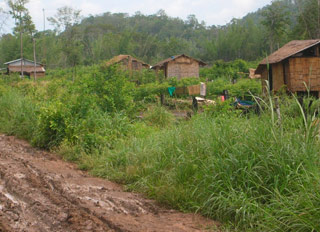 The Phnom Penh Post has reported that a new feed mill in Pailin province is set to finish construction in the next three months.
The USD$5 million animal-feed processing plant is a welcomed development for the local farming community and is set to benefit local farmers, and the region through the creation of jobs.
Chea Kea, the owner of the plant, who also owns Diamond Crown casino on the border with Thailand in Pailin province, said that the two hectare plant is set to be finished by October this year.
"Most of the construction is done. Processing machine is installed, [we] only need to set up the roof," he said.
The plant and warehouse are part of his 110 hectares private pig farm which has already received USD$10 million in investment.
"The warehouse is used to store corn and cassava we collect from farmers, and then process it into pig feed. The remaining dried corn and cassava will be exported to Thailand," Kea said.
Kea said that the plant can store up to 60,000 tonnes of dried cassava and corn and it is not only for the benefit of his pig farm as local farmers can also take advantage of the facilities.
"A big processing plant like us will offer farmers a higher price because we need raw material for our production. Farmers will no longer depend on brokers to sell their harvest in a price they do not want," he added.
Sreng Sreang, deputy director of the Pailin longan collective, whose members are also cassava and corn farmers, said yesterday that farmers depend on brokers to buy their harvest before exporting to Thailand.
He said the lack of local processing plants means farmers are more vulnerable to fluctuations in demand and prices.
"Brokers give whatever they want to farmers. Farmers have no other choice, because they do not know where to sell their corn and cassava," Sreang said.
"The plants will give farmers more power to choose who to sell their products to."