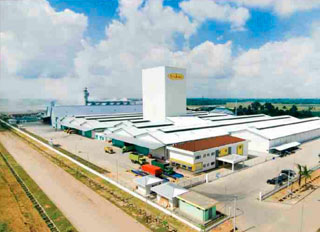 PT Malindo Feedmill, one of the largest poultry integrators in Indonesia, plans to sell 95 million new shares, at USD 0.31/share via a private placement, CEO Lau Chia Nguang said in a statement to the stock exchange.
Two strategic investors, Ginger Company Ltd and Peak Team Company Ltd, are willing to buy the shares.
Malindo expects to raise USD 29 million from the placement that will be used for expansion and working capital, including for its plans to build two new feedmills in Makassar, South Sulawesi.
The plants are expected to boost Malindo's output by up to 50% from the current 900,000 tonnes/year.