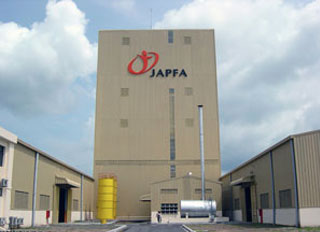 PT Japfa Comfeed Indonesia (JPFA) will cut capital expenditure (capital/capex) of Rp 500 billion. This year the company will realise a capital expenditure of Rp 1.4 trillion from Rp 1.9 trillion in the initial plan.
"This year, the company prefers to put on hold several expansion plans that are not urgent," said Finance Director Japfa Putut Djagiri in Jakarta, on Thursday.
He said, capex this year will be deferred to the next year. Until July, the realisation of capital expenditure has so far reached 50%.
The capex is used for additional capacity, and a count dryer nearly 300 billion, Rp600 billion from a breeding farm. This does not include last year's spill-over for unfinished projects.
In addition, he continued, the budget is also to be used for the expansion of fish and shrimp feed mills located in Purwakarta and Medan.
"For the establishment of the factory in Medan, Purwakarta expansion of fish and shrimp feed mill will cost nearly 500 billion, as well as the processing of freshwater fish to be exported to America. Ranch commercial chicken 100 billion," he said.
He said the contribution of processed foods was 11.73% of the revenue, this included processed food imports to Japan.
"We already export to Japan. Previously we already exported to jepqng. Previous our existing factory in Surabaya, Lampung and Tangerang and the orientation of our ekspoe Japanese factory will open again. Now we'll open again we have a large capacity," he added.