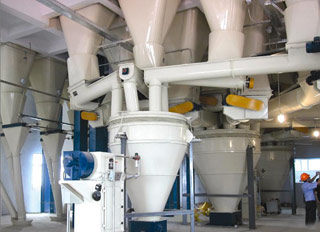 The output of animal feed is poised to rebound after seeing its first contraction in 20 years, as demand for feed increases on greater demand for meat and increased production at fish farms in the country.
Animal-feed output in China is poised to recover from the first contraction in two decades as demand for meat increases and fish farms expand output, the agriculture ministry said.
Wang Xiaohong, a feed director at the Ministry of Agricultures's Animal husbandry division, said "the outlook of the industry is getting better."
According to a speech he gave at an industry meeting yesterday, production dropped last year and has shrunk 3% in the first half of 2014. Reason for this being a bird flu outbreak and low pork prices curbed farming.
Increasing livestock-feed output in China, the world's biggest buyer of soybeans, will boost it's demand of oilseed, the main protein ingredient in feed.
"The industry is regaining its footing after a disastrous first half," said Tommy Xiao, an analyst at Shanghai JC Intelligence Co., an agricultural researcher.
Xiao said aquafeed demand may expand by more than 30% in June from May as rising temperatures help fish and shrimp farming. Poultry feed and hog fodder will gain 15% and 10% respectively, he said.